Fuels for Research and Test Reactors
Design and Safety Analyses for Research and Test Reactors
Radioisotope Production
Reference Documents concerning the RERTR Program
RERTR International Meetings
Upcoming RERTR International Meetings
2016 RERTR Meeting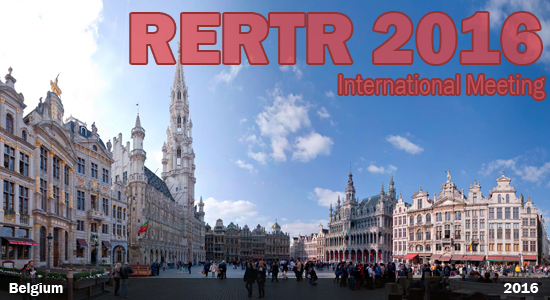 The United States Department of Energy / National Nuclear Security Administration's Office of Material Management and Minimization (M3) will host the 37th RERTR-2016 International Meeting on Reduced Enrichment for Research and Test Reactors in Belgium. As yet, the date and venue for the meeting are undetermined. Please continue to monitor the RERTR website to learn of this information when it becomes available.
Past RERTR International Meetings
2015 RERTR Meeting
2014 RERTR Meeting
The 2013 RERTR Meeting was cancelled due to the U.S. government shutdown.
2012 RERTR Meeting
2011 RERTR Meeting
2010 RERTR Meeting
2009 RERTR Meeting
Available Papers Presented at the 2009 RERTR Meeting, Beijing, China, November 1-5, 2009.
For the complete list of RERTR International Meetings, see RERTR International Meetings
Contact: