Fuels for Research and Test Reactors
Design and Safety Analyses for Research and Test Reactors
Radioisotope Production
Reference Documents concerning the RERTR Program
RERTR International Meetings
Upcoming RERTR International Meetings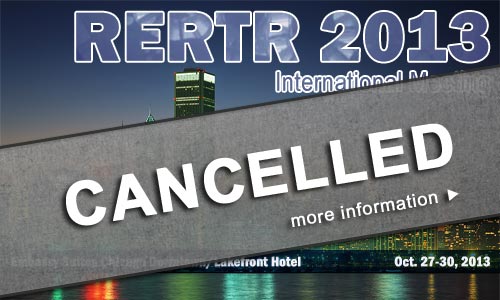 We regret to inform that, due to the U.S. government shutdown, the 2013 International RERTR Meeting (RERTR-2013) (Oct. 27-30, 2013 - Chicago, Il USA) has been cancelled.
The U.S. Department of Energy / National Nuclear Security Administration's Office of Global Threat Reduction will host the "RERTR 2013 International Meeting on Reduced Enrichment for Research and Test Reactors" with the support of the International Atomic Energy Agency (IAEA). The meeting is being organized by Argonne National Laboratory and Idaho National Laboratory and will be held in Chicago, IL USA from October 27-30, 2013. This will be the 35th annual meeting in a series on the same general subject regarding conversion of reactors within the Global Threat Reduction Initiative.
RERTR-2013 related resources:
Past RERTR International Meetings
2012 RERTR Meeting
2011 RERTR Meeting
2010 RERTR Meeting
2009 RERTR Meeting
Available Papers Presented at the 2009 RERTR Meeting, Beijing, China, November 1-5, 2009.
For the complete list of RERTR International Meetings, see RERTR International Meetings
Contact: